Panasonic KX-NT700 IP Conferencing Phone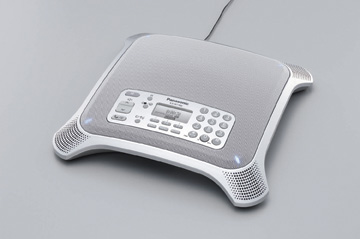 The KX-NT700 works with your existing telephone system, or operates natively on your business broadband data network. The system includes a Three-Party Conference feature that lets you conference up to three units together, or conference one analog call into a two-party IP conference meeting. Need to further expand your meeting to include other remote parties? The Panasonic KX-NT700 is designed to work with a variety of existing equipment for maximum flexibility.
IP Compatible
SIP Compatible
Single-Line Telephone Compatible
High Definition Voice Quality
SD Card Recording
Noise Reduction
For pricing (Click here to contact us by email) or Call 1-800-474-8744.