Panasonic KX-NT265 IP PHONE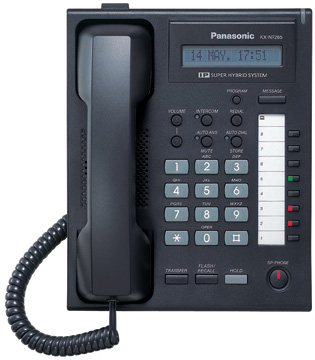 8 Programmable Buttons, 11 fixed buttons for Intercom, Program, Message, Flash/Redial and Speakerphone, Headset Jack, Wall Mountable, Available in White or Charcoal. For use with the KX-TDA100, KX-TDA200 and KX-TDA600 only. The KX-NT265 can be powered through the LAN (POE) or an optional power adaptor KX-A237 (sold separately).
For pricing (Click here to contact us by email) or Call 1-800-474-8744.
Click Here For the Phone Systems Package Page