The Panasonic KX-TDE600 VOIP PBX CONTROL UNIT WITH 10 FREE SLOTS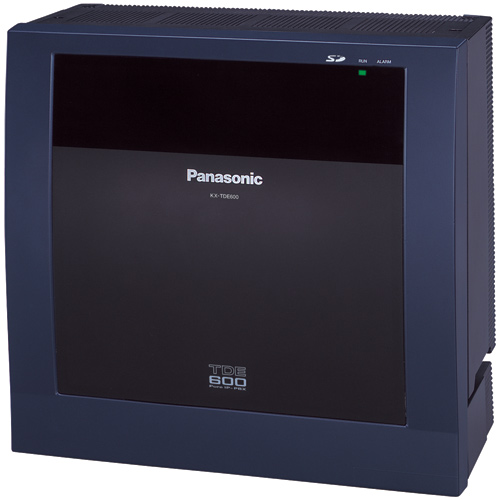 The Panasonic KX-TDE600 cabinet has a maximum capacity of "160" ports.
To grow beyond 160 ports add a Panasonic KX-TDE620 Expansion Shelf.
Each Expansion Shelf adds "160" ports.
You can add three KX-TDE620 Expansion Shelves for a total of "640" ports.
The Main KX-TDE Cabinet Contains:
1 Cabinet with 10 Free Slots
1 Main Processor Unit with: 1 SD Card
4 Virtual Extension Slots
4 Virtual CO Slots
Features (some features listed are optional)

SIP Trunk
SIP Extension
Multi-Cell Wireless
VOIP Gateway with QSIG (Enhanced System Networking)
VOIP Extensions
ISDN Primary Rate Interface (PRI) with QSIG & T1
PC-Based Programming
DXDP (Digital Extra Device Port)
Automatic Route Selection (ARS)
Toll Restriction
Caller ID (Name & Number)
ISDN Primary Rate Interface (PRI) with QSIG and T1
Networking with Centralized Voice Mail
Voice Mail Integration
Uniform Call Distribution (UCD)
Direct Inward System Access (DISA)
To contact us by email for a free quote (click here) or call 1-800-474-8744.